Family and Kids Movies to Watch on Netflix: In the midst of the hustle and bustle of everyday life, having a family movie night can be a wonderful way to bring everyone together for some quality time. It is an opportunity to connect, laugh, learn, and enjoy each other's company while munching on some snacks. Fortunately, there are plenty of great movies available for streaming right now, from classic comedies to modern reboots. However, nothing can ruin the experience faster than spending hours scrolling through Netflix's vast library, trying to find a movie that everyone will enjoy. While Netflix offers a wide range of family-friendly films, the sheer number of options can be overwhelming. But fear not, as we've already done the hard work of sifting through the collection to identify the best family movies available on Netflix at the moment.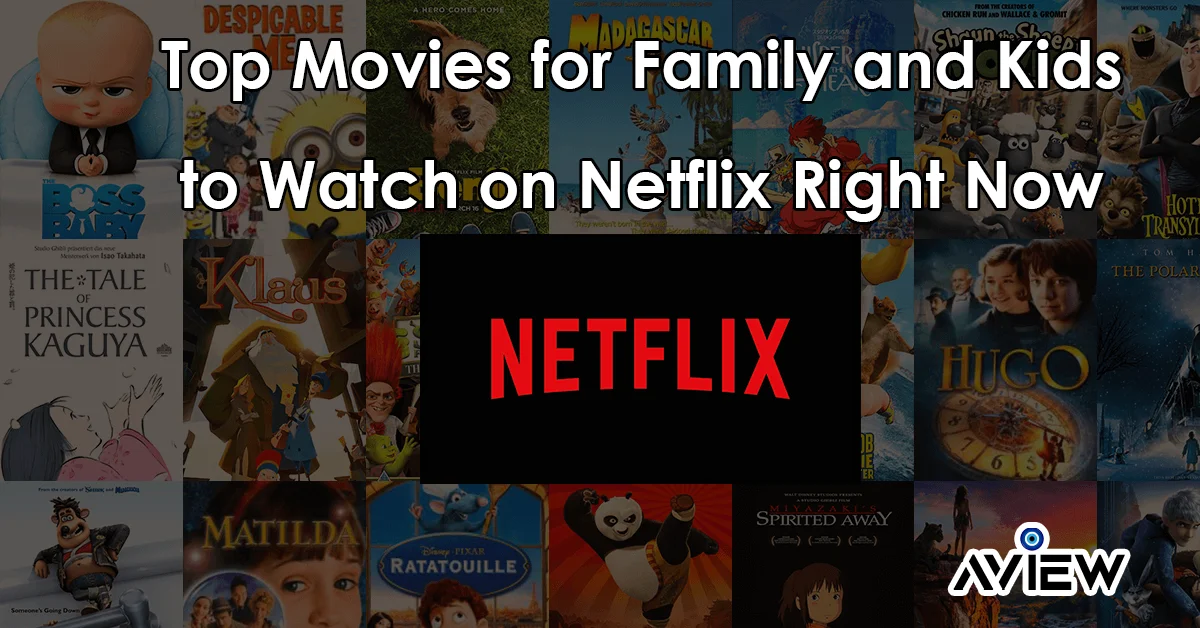 Top Family and Kids Movies to Watch on Netflix
If you are searching for a movie that both you and your kids can enjoy, we've got you covered. Our list of the best family and kid's movies on Netflix includes options from various studios, genres, and eras. You don't have to limit your options to just Disney movies. We are sure that you'll find something suitable for your family to watch and have a great time together. Take a look at our full list of the best family movies on Netflix mentioned below.
In case you want more suggestions, don't miss out on our other lists of the best fantasy movies, comedies, and overall movies currently available on Netflix.
1. The Adam Project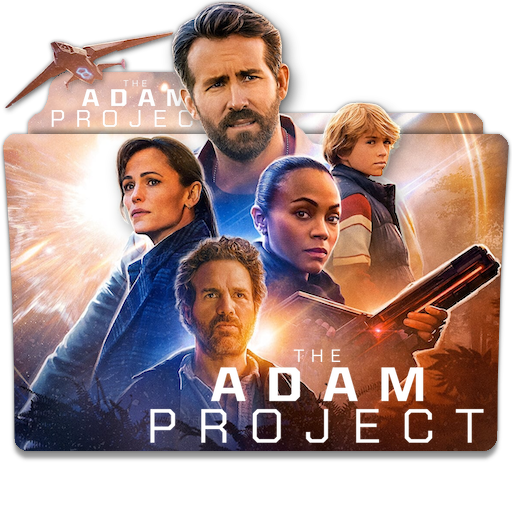 This is a sci-fi movie called "The Adam Project," where Ryan Reynolds plays the lead role of Adam. The storyline involves Adam traveling through time and coming face to face with his younger self, a 12-year-old boy portrayed by the talented Walker Scobell. The interaction between adult Adam and his younger self is highly entertaining, keeping the viewers glued to the screen. One of the movie's most thought-provoking concepts was the idea of meeting one's future self, which made a profound impression on my kids. As they contemplated the possibility of meeting their older selves 20 years from now, we all enjoyed the movie's comedic moments and thrilling space battles. After the movie ended, we gathered around the kitchen table, eating ice cream and discussing our favorite scenes, agreeing that we should watch it again.
2. Apollo 10 1/2: A Space Age Childhood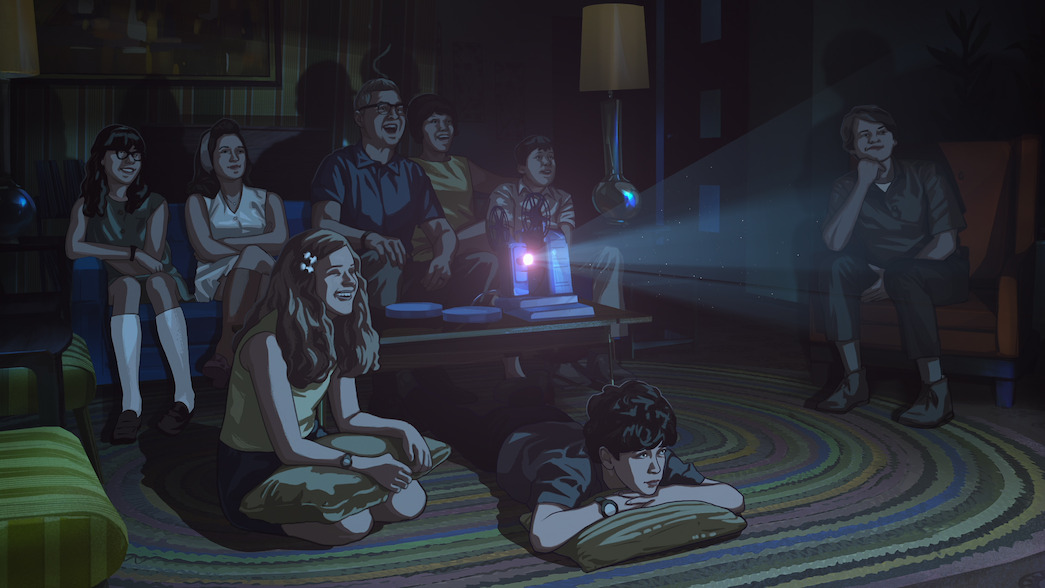 One of the best things about this movie is how it blends reality with fiction. The story is imaginative, but it's also grounded in a specific time and place, offering a glimpse into life during the Apollo moon landing in 1969 through the eyes of a 10-year-old boy. Richard Linklater, known for his work on Boyhood and Dazed and Confused, wrote and directed the movie, and it features the voice talents of Glen Powell and Jack Black, whom my kids quickly recognized. The animation has a classic aesthetic with a modern twist, making it both nostalgic and contemporary. However, the film's humor is what truly united us as a family. The jokes are cleverly placed, mixing kid-friendly humor with ones that adults will find amusing, making this movie an instant family favorite.
3. Uncharted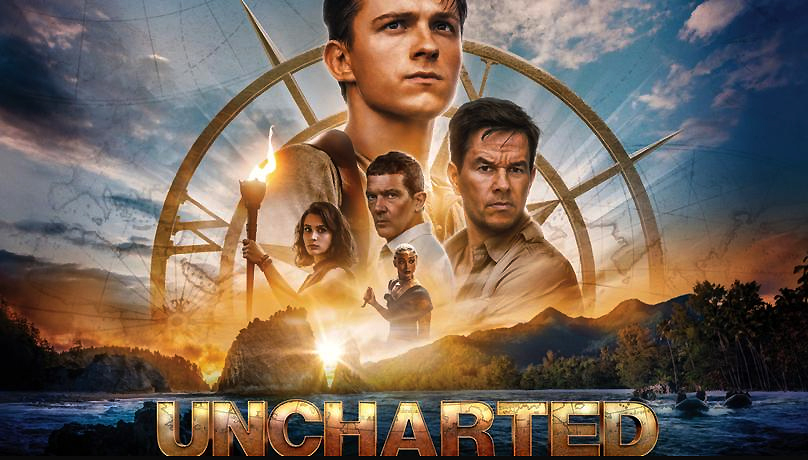 When I suggested that we watch Uncharted, I was thrilled to earn some serious cool points with my 15-year-old son- a feat that's usually difficult to accomplish. This movie is based on the wildly popular video game of the same name and stars Tom Holland and Mark Wahlberg. The plot revolves around a global quest to find the lost treasures of the Magellan Expedition. The action scenes are intense and will keep you on the edge of your seat, and it's easy to see how the movie was inspired by the game. Despite the tension, the film is balanced by the charismatic performances of Holland and Wahlberg. My son was able to draw connections between the game and the movie, educating us all on a topic he's passionate about. As a family, we were all captivated by the film, and it was a great bonding experience for us.
4. My Little Pony: A New Generation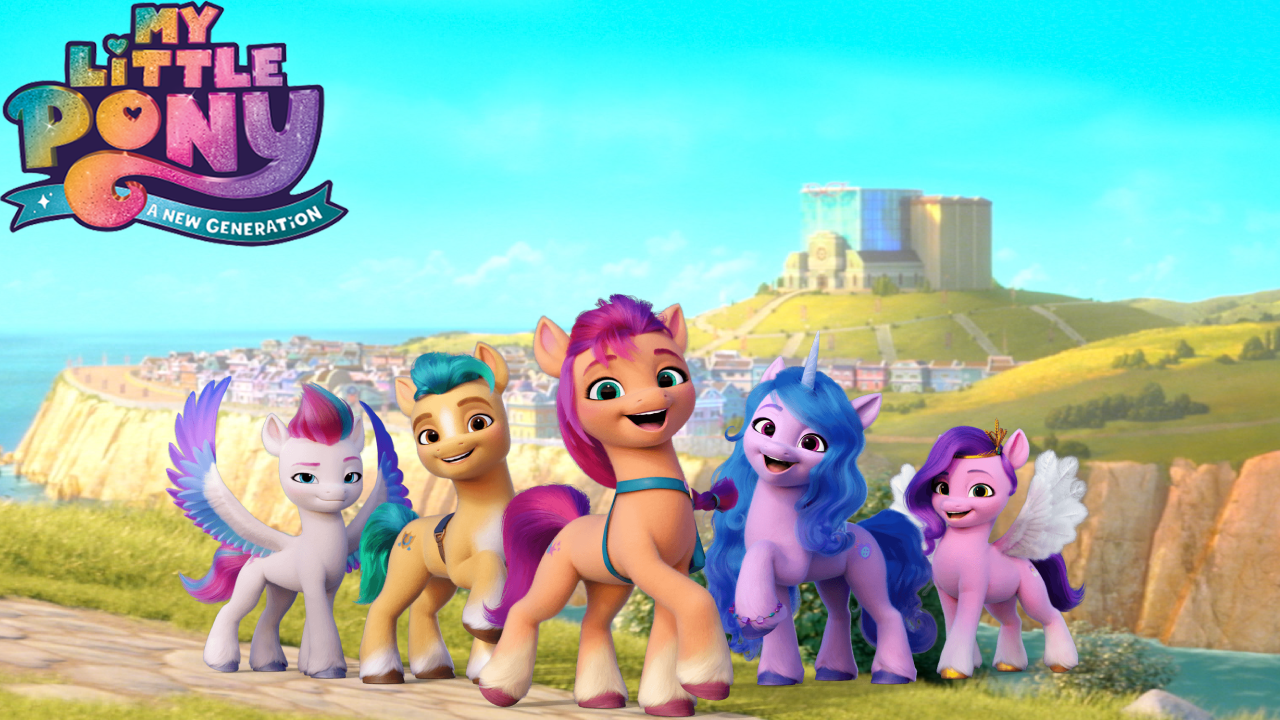 My house has a weekly tradition of My Little Pony Night. Every week, my two daughters and I sit on the couch and catch up on what's happening in Equestria. It's hard to believe that we've been doing this for over a decade, but it's been one of the best parts of my parenting journey. My Little Pony is a significant part of our household, and according to my daughters, the New Generation is by far the best My Little Pony to come out in the last 20 years. It has a cast of charming ponies, Pegasi, and unicorns who struggle to get along due to their differences but ultimately learn to live together in harmony – a message that all children could benefit from. The film's soundtrack is another highlight, and we've been playing it on repeat in the car since 2021. The whole family, including my teenage son, loves singing along to it.
5. Rescued by Ruby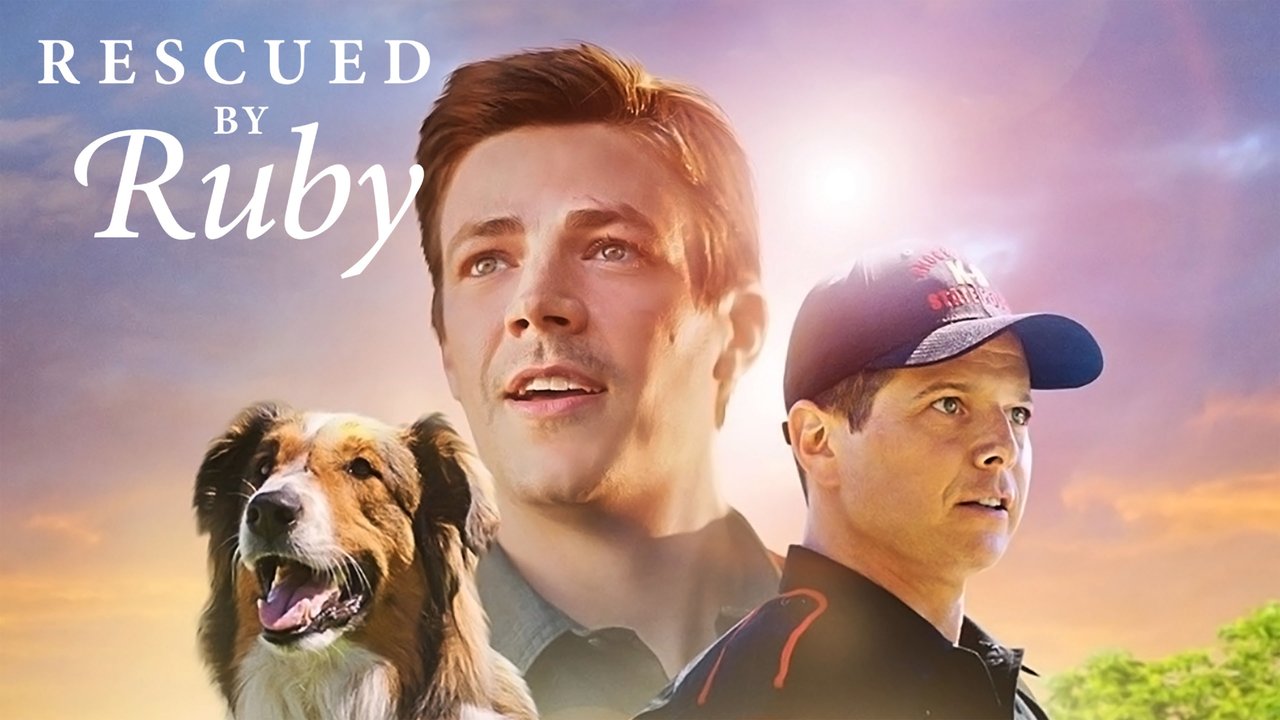 If your children love their furry friend more than anything else, like my own, then I highly recommend watching Rescued by Ruby with them. It's a heartwarming tale based on a true story of a border collie mix named Ruby who's been adopted and returned to the shelter many times. Things change when she's rescued by Dan (Grant Gustin), a state trooper who has aspirations of joining the K-9 unit. Together, Ruby and Dan learn from one another and help each other grow.
During the movie, my kids had our own little Chiweenie, Pikachu, in their laps. As the story unfolded, it reminded us of the time we adopted him, trained him, and all the joyous moments he's brought into our lives. Near the end, when Ruby finally proves herself, my youngest became teary-eyed. It was one of those priceless, memorable moments that I'll cherish as a father.
6. Chickenhare and the Hamster of Darkness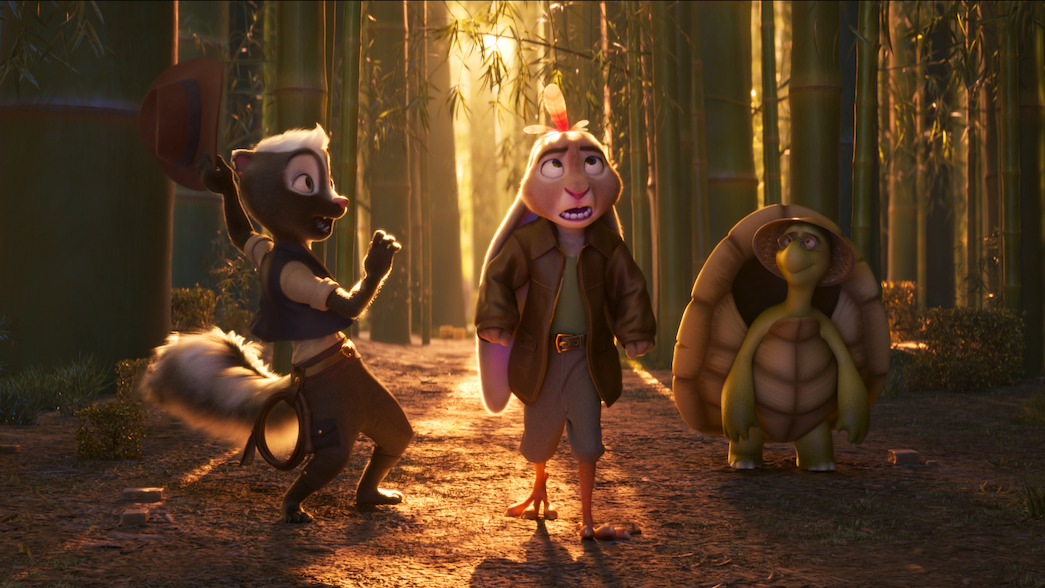 When my family decided to watch the highly popular movie on Netflix, we didn't know it would become a regular feature in our house. Chickenhare, the animated film, chronicles the life of the titular character who's half chicken and half hare and doesn't seem to belong in either world. My kids couldn't stop talking about the movie for weeks after watching it. The message of the movie, about the importance of accepting yourself, really resonated with my family. We had several conversations about the importance of being comfortable with who you are while acknowledging and respecting the talents and abilities of those around you. It was a heartwarming experience for all of us, and we continue to appreciate the lessons learned from Chickenhare.
7. Enola Holmes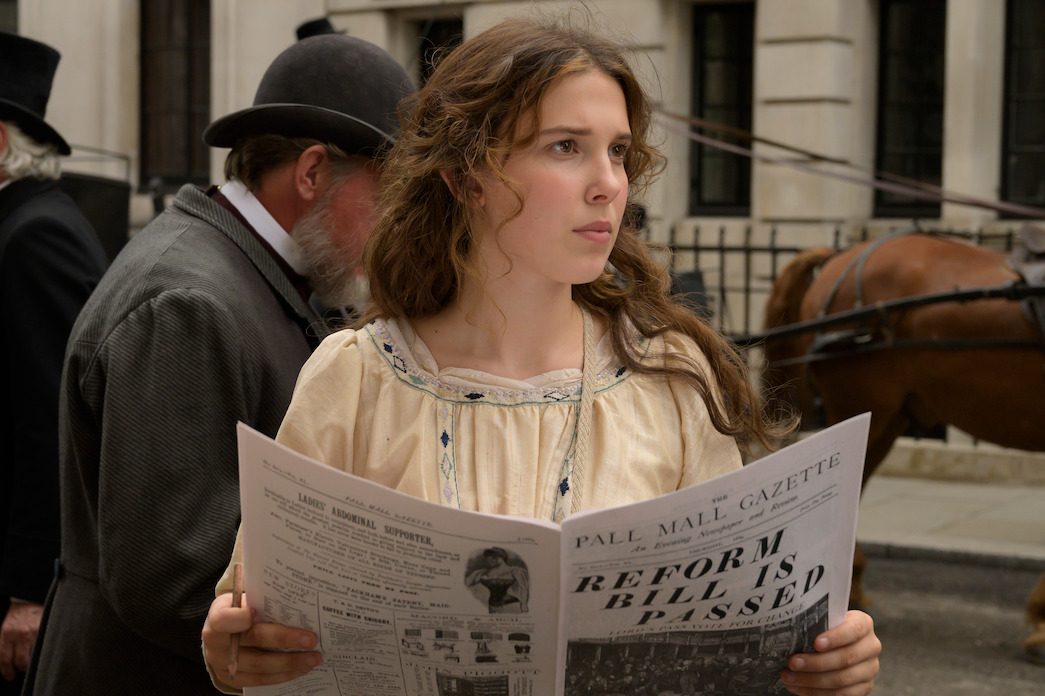 Sherlock Holmes is a name that almost everyone knows, regardless of age. However, creating a fresh take on such a well-known story is no easy feat. Enola Holmes manages to do just that. This movie features Sherlock's equally brilliant younger sister, Enola, played by Millie Bobby Brown from Stranger Things, with Henry Cavill as the famed detective. The plot revolves around Enola's quest to find her missing mother while staying ahead of her famous brother and outwitting several cunning villains from the Victorian era. What my family found particularly captivating was the fact that Enola is just as intelligent and engaging as her brother. Additionally, the movie's sequel, Enola Holmes 2, introduces even more mysteries to solve.
8. Murder Mystery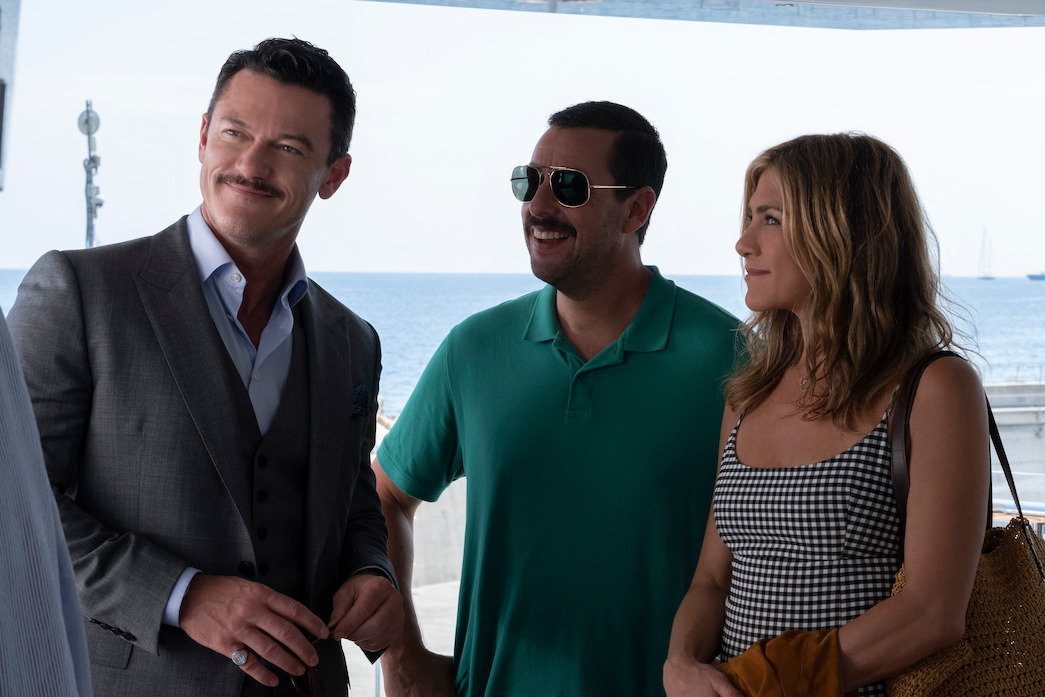 This movie is one of the wackiest Adam Sandler flicks we've seen as a family, and we all loved it. Murder Mystery is a classic murder mystery with all the charm and humor of an Adam Sandler movie. The film is based on Agatha Christie's Murder on the Orient Express, which my son had just read in his junior high English class, so it was enjoyable to hear him talk about the connections to the book while we all had a good laugh at the movie. The on-screen dynamic between Adam Sandler and Jennifer Aniston was also a highlight. We're excited to see more of it in the upcoming Murder Mystery 2.
9. Wish Dragon
If you're looking for a heartwarming and funny movie to watch with your family, look no further than Wish Dragon. Created by the same team that brought us the beloved Shrek franchise, this animated film tells the story of Din, a college student in Shanghai who longs to reconnect with his childhood friend Li Na. When he meets a wish-granting dragon, voiced by John Cho, the two embark on a hilarious and eye-opening adventure.
Wish Dragon is not only a joy to watch, but it also provides a wonderful opportunity for children to learn about a different culture and the importance of values such as compassion and friendship. My family loved every minute of this movie, and I'm sure yours will too. So grab some popcorn, settle in, and get ready for a heartwarming and entertaining ride!
10. Inside the Mind of a Cat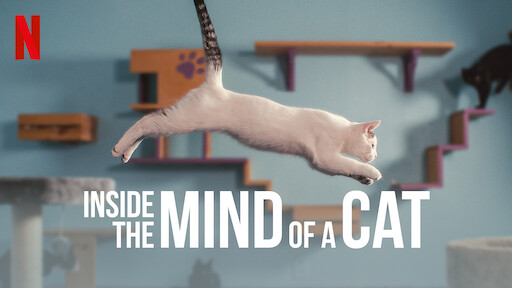 If you and your family are fans of cats, then you won't want to miss this documentary. It's filled with plenty of cute cats that will make even the most indifferent feline viewer go "Aww…". But it's not just fluff, as there are experts sharing insights into why cats act the way they do. My daughter was so interested that she even started talking about becoming a cat psychologist! However, the best part is that it will help your family understand these furry creatures better and appreciate them more. Even our own cat, Vincent, seems to be enjoying the extra love and attention.
FAQs on Top Family Movies to Watch on Netflix
What is Rescued by Ruby?
Rescued by Ruby is a family movie available on Netflix. It tells the story of a mischievous border collie mix who's been adopted and returned to the shelter many times, and how she is finally able to find her forever home with the help of a state trooper named Dan.
Why is Chickenhare a good family movie?
Chickenhare is an animated film that tells the story of a unique creature who struggles to find his place in the world. The movie's message of celebrating who you are and acknowledging your own skills and talents can lead to important family conversations about acceptance and self-identity.
What is Enola Holmes about?
Enola Holmes is a movie about Sherlock Holmes' equally savvy little sister, Enola, who sets out to find her missing mother while staying one step ahead of her famous brother and battling a number of devious villains. The film is a fresh spin on the classic Sherlock Holmes narrative and is filled with intrigue, humor, and clever plot twists.
Why should I watch Murder Mystery?
Murder Mystery is a wacky Adam Sandler movie that combines humor and charm with a classic murder mystery plot. It is a new spin on the classic Agatha Christie novel, Murder on the Orient Express, and features an engaging interplay between Sandler and Jennifer Aniston. The movie is a fun and entertaining choice for families who enjoy a good laugh.