How To Buy IPL 2023 Tickets Online, Offline? Ticket Price (Stadium Wise): The highly anticipated Indian Premier League (IPL) is scheduled to begin on 31st March 2023. Fans from all over the world are eagerly awaiting this day. If you are a cricket enthusiast or a die-hard IPL fan, then you will find this post extremely useful. Here, we will provide you with all the relevant information about the start date of IPL, the procedure for Online booking tickets, the availability of tickets, the venues for the matches, and the ticket prices for each venue. To get all the details regarding IPL Ticket Booking, stay tuned till the end of this post.
IPL 2023 Online Ticket Booking
The start of the Indian Premier League (IPL) on 31st March 2023 is highly anticipated by millions of fans worldwide. While some enjoy watching cricket on TV, others prefer to experience the lively atmosphere in the stadium. However, it's important to note that physical entry to the stadium is only possible with a ticket booking. Without a ticket, entry will not be granted. It's therefore necessary to book tickets well in advance of the match date to avoid missing out on the chance to witness the game live.
we are providing information about Online & Offline IPL 2023 Ticket Booking so that all fans can purchase their tickets before the event. Two popular platforms for purchasing IPL tickets online are Paytm and BookMyShow. It is important to note that tickets are typically sold out in advance of the event. The IPL Ticket 2023 Price List Stadium Wise can be found on our website, and online bookings can be made using the links provided. If you wish to book tickets directly, use the iplt20.com Ticket Booking 2023 Link provided below. After booking, be sure to download and carry your ticket reference while entering the stadium.

IPL Ticket Booking Overview
IPL 2023 Ticket Booking
Tournament Name
Indian Premier League
Supervising Authority
Board of Control for Cricket in India
IPL Schedule 2023
31st March 2023 to 21st May 2023
Total Teams
10 Teams
Match Format
T20 Matches
Total Matches
70+ Matches
Total Venues
10+ Stadiums
IPL 2023 Ticket Booking Portal
Paytm, BookmyShow or Iplt20.com
IPL Ticket Price 2023
Rs 500/- to Rs 10,000/-
Category
Sports
IPL Porta
iplt20.com
IPL Ticket Buy 2023 Online
As a cricket enthusiast eagerly anticipating the start of the IPL season 2023, I'm thrilled to share that IPL tickets for the 2023 season can be purchased both online and offline. Starting from 31st March 2023, the opening ceremony will be held in Ahmedabad, with over 70 matches scheduled to be played in the Indian Premier League, leading up to the grand finale on 21st May 2023. For those of us who can't wait to witness the matches live, we can easily book tickets on platforms like Paytm and BookMyShow. With multiple options available, it's now more convenient than ever to secure our spot in the stands and cheer our favorite teams to victory!\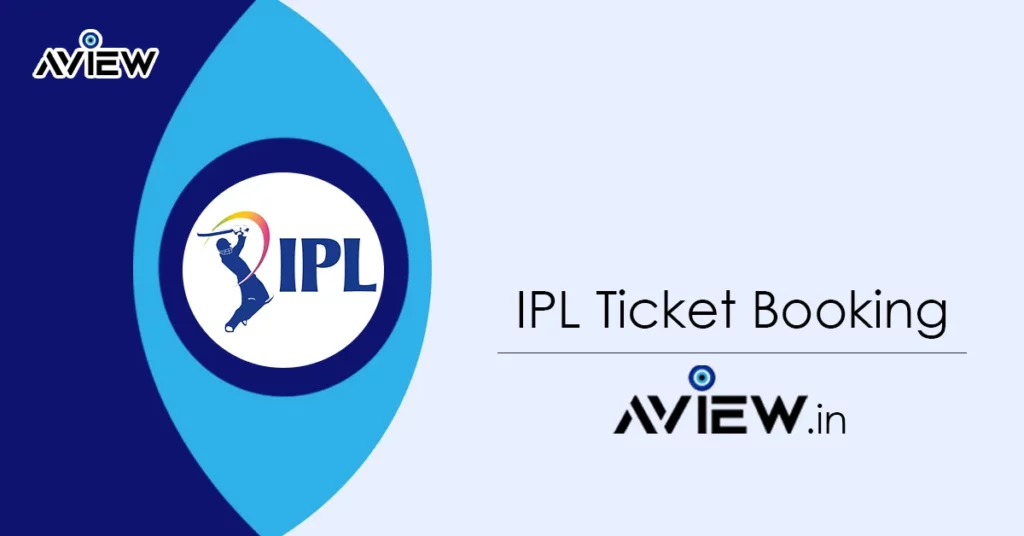 IPL Ticket 2023 Price Stadium Wise
| | | |
| --- | --- | --- |
| Venue | Place | IPL Ticket 2023 Price Stadium Wise |
| Narendra Modi Stadium | Ahmedabad | ₹5000/- to ₹10,000/- |
| IS Bindra Stadium | Mohali | ₹5000/- to ₹10,000/- |
| Ekana Sports City | Lucknow | ₹5000/- to ₹10,000/- |
| Rajiv Gandhi International Cricket Stadium | Hyderabad | ₹5000/- to ₹10,000/- |
| M Chinnaswamy Stadium | Bengaluru | ₹5000/- to ₹10,000/- |
| MA Chidambaram Stadium | Chennai | ₹5000/- to ₹10,000/- |
| Arun Jaitley Cricket Stadium | New Delhi | ₹5000/- to ₹10,000/- |
| Barsapara Stadium | Guwahati | ₹5000/- to ₹10,000/- |
| Eden Gardens | Kolkata | ₹5000/- to ₹10,000/- |
| Wankhede Stadium | Mumbai | ₹5000/- to ₹10,000/- |
IPL Ticket Online Booking Date
As fans eagerly await the Indian Premier League tournament, the excitement is palpable. With the first match scheduled to take place on 31st March in Ahmedabad, those keen to attend the games can purchase tickets to the stadium, subject to availability. With over 70 matches to be played, ticket prices will vary depending on the game. It's important to note that the date for online ticket booking corresponds to the date of the match at the respective stadium. So, if you're looking to experience the energy and excitement of the IPL live, be sure to book your tickets online in advance to secure your spot in the stands.
IPL Tickets Booking Offline
For those who prefer to purchase tickets offline, IPL ticket booking can also be done at various offices that offer ticket booking services. It's worth noting that all ticket prices are available on the official Indian Premier League portal, as well as on platforms like Paytm and PhonePe. Whether you choose to buy your tickets online or offline, make sure to check the prices beforehand to avoid any last-minute surprises. If you found this information helpful, don't hesitate to share it with your friends and family who are also eagerly anticipating the start of the IPL season!
How to Buy IPL 2023 Tickets Online?
To start, visit either iplt20.com, Bookmyshow.com, or paytm.com.
Look for the Ticket Booking Link on the Homepage and click on it.
Choose your preferred stadium from the options provided, and select the stand where you wish to watch the match.
Once you have made your selection, proceed to checkout and pay using UPI, Net Banking, or Credit/Debit Card.
Once your payment is confirmed, you will receive a receipt for your tickets, which you can use to enter the stadium on match day.
IPL Online Tickets Booking Links
| | |
| --- | --- |
| IPL T20 Ticket Booking 2023 Online | www.iplt20.com |
| IPL Ticket Booking 2023 @ Paytm | paytm.com |
| Buy IPL Ticket 2023 @ BookmyShow | https://in.bookmyshow.com |
IPL 2023 Ticket Booking – FAQs
When will the IPL 2023 tickets go on sale?
The exact date for the sale of IPL 2023 tickets has not been announced yet. However, it is expected that the tickets will go on sale a few weeks before the tournament starts.
Where can I buy IPL 2023 tickets?
IPL 2023 tickets can be purchased online through various ticketing platforms or at the box office on match days. The official IPL website is expected to provide details on the sale of tickets closer to the tournament.
How much do IPL 2023 tickets cost?
The cost of IPL 2023 tickets will vary depending on the venue, seating category, and match from ₹5000/- ₹10,000/-. Ticket prices for the playoffs and the final are generally higher than those for the regular league matches.
Can I get a refund for my IPL 2023 ticket if I am unable to attend the match?
Refunds are generally not provided for IPL tickets. However, in case of cancellation of a match or a change of venue, the ticket holder will be entitled to a refund.
Is there a limit to the number of IPL 2023 tickets I can buy?
Yes, there is usually a limit to the number of IPL tickets that can be purchased per person. The exact limit will be announced closer to the ticket sale date.